BOULDER AND LONGMONT'S ONLY FELLOWSHIP TRAINED HIP AND KNEE REPLACEMENT SPECIALIST
About Dr. Blackwood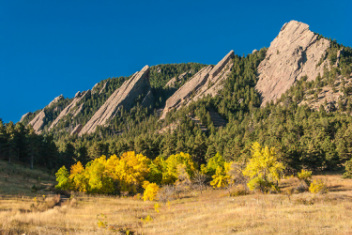 Originally from Montana, Dr. Blackwood has a longstanding connection with Boulder County. His grandparents lived in Longmont for more than 50 years. His grandfather was a dentist in Longmont until his retirement, which was spent raising cattle north of Longmont. Dr. Blackwood spent many summers working on their ranch outside of town and even won a blue ribbon in the Boulder County fair showing cattle as a teenager. As an undergraduate at Carroll College in Helena, Montana, Dr. Blackwood was a 2 time Academic All-American football player. He still enjoys a variety of sports, outdoor activities, and spending time with his family.

Dr. Blackwood received his medical degree from the University of Washington in Seattle. He completed his orthopedic surgery residency at the University of New Mexico. Dr. Blackwood completed his fellowship training at the Coon Joint Replacement Institute in St. Helena, CA, with Drs. Adam Freedhand and Thomas Coon and was then asked to join their practice. Including his time at the Coon Joint Replacement Institute, Dr. Blackwood has performed over 2,000 joint replacement procedures.


---
Why Fellowship Training is Important to the Patient:
The fellowship process is designed to allow physicians to develop special skills and interests that they hope will become the focus of their professional career. With orthopaedics being so diverse a specialty, many surgeons like to focus their attention on a narrower area. They feel that this allows them to obtain a higher level of proficiency and knowledge about a more limited area of practice and thus they can provide better care for their patients in that area. A fellowship allows a surgeon to gain extra training after residency, as well as perform research specific to their area of interest and expertise.